Igniting Excellence in Fire Protection
All Star Fire Inc. – Florida's Foremost Fire Protection Contractor
Elevating Fire Protection Standards: Our Comprehensive Services
Ensuring Safety and Peace of Mind
Inspections
Our inspection services provide thorough assessments and evaluations to ensure the safety and compliance of your systems and equipment.
Repairs
Count on our expert technicians to deliver efficient and effective repair services, swiftly resolving issues and restoring the proper functionality.
Monitoring
With our reliable monitoring services, you can enjoy an added layer of safety and peace of mind as our vigilant system keeps a constant watch.
Safeguarding Your Fire Protection Needs with Unmatched Expertise and Proactive Care
Experience Swift Response, Exceptional Service, and Transparent Communication.
Experience Excellence in Fire Protection: Trust All Star Fire, Inc. for Your Safety and Peace of Mind
At All Star Fire, Inc., we understand the importance of maintaining the highest standards in fire protection. Our team of skilled professionals undergoes rigorous training and stays up-to-date with the latest industry advancements. We take pride in our ability to handle a wide range of services, including inspections, testing, repairs, and maintenance for various fire protection systems. Whether it's fire sprinklers, fire hydrants, backflows, or alarm systems, we have the expertise to ensure their optimal functionality.
We value the trust our clients place in us, and we strive to exceed their expectations every step of the way. Our dedication to exceptional service goes beyond simply meeting requirements; we aim to establish long-term relationships built on integrity and reliability.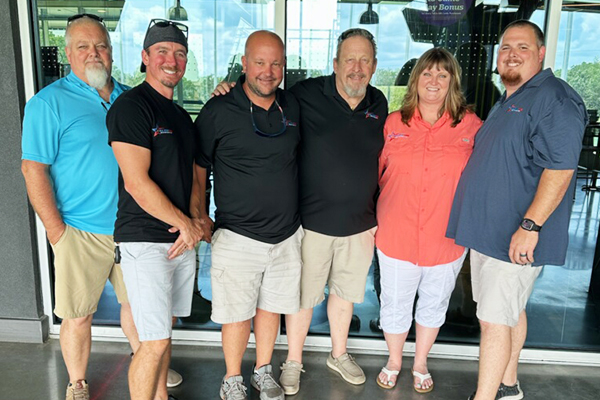 All Star Fire Inc has been a huge asset for SecureNet.  The work they do for us is done correctly as well as in a timely manner all a  great price.  We truly value our partnership with All Star Fire Inc our relationship is one we can rely on.
I manage a large business park and have used All Star Fire, Inc for work orders on fire sprinklers, risers, and back flows. They are very professional, on time, competitively priced and have done a great job for me!  I will definitely call them for future jobs.
Effortless Service Management
Stay One Step Ahead with Timely Service Reminders and Proactive Scheduling.
Get Started Today
Contact us today to discuss your fire protection needs by phone, email, or simply fill out the contact form below. We understand the importance of prompt and reliable communication, and our dedicated team is committed to addressing your inquiries efficiently.
Don't compromise on the safety of your property and personnel—trust All Star Fire, Inc. as your reliable fire protection partner. With our expertise and experience, we are equipped to provide personalized solutions tailored to your specific requirements.
Reach out to our knowledgeable team, and let us assist you in ensuring the utmost safety and protection for your property. Coverage
All Star Fire, Inc covers majority of the state of Florida. Give us a call today to find out if we service your area.